Most Club Events are usually held on the 3rd Saturday of the Month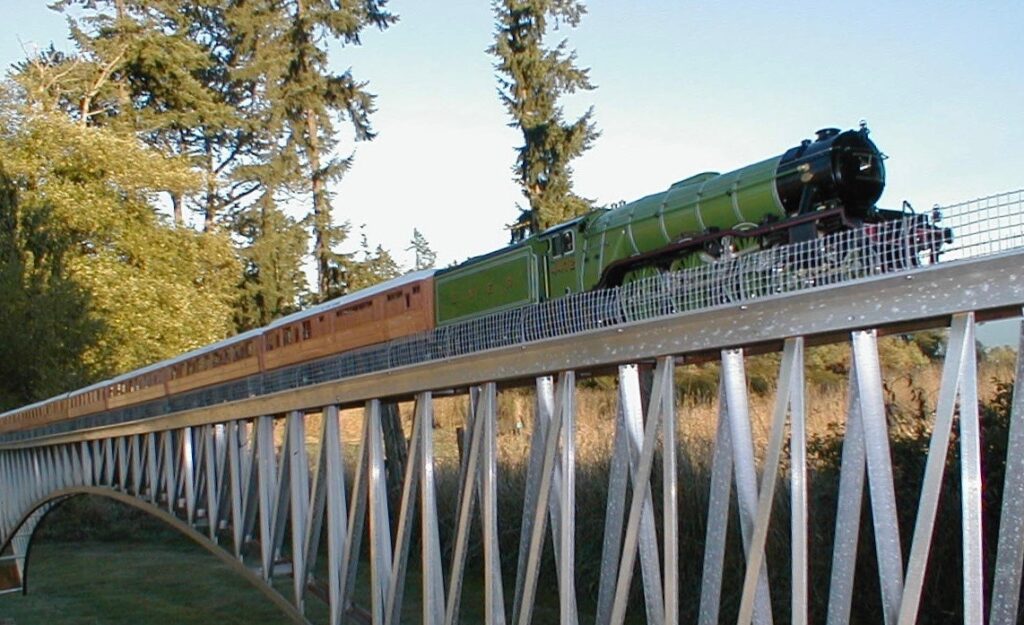 Monthly Club Activities
PSGRS formally meets once a month on the third Saturday of the month at a member's home from April through September.

A typical meeting begins with members and guests arriving about noon. Members often bring a potluck item for the food table (not required, but no one has gone hungry at one of our meetings!) We run trains and visit while items from the Company Store are made available for purchase (as our only on-going fund raising activity).

Members may bring items to sell or trade – those items are displayed on the Show and Tell table. Members bring modeling or hobby related items and information for display on the Show and Tell table.

A brief business meeting usually convenes about the halfway point of the meeting that includes introductions of new members, guests, ad-hoc question and answers with the Company Brass, layout presentation by our hosts, and the Show & Tell event.

We then continue to run trains, eat, and visit until closing. We have a lot of fun in a short time. To schedule a club meeting, please email the meeting coordinator.
Special Interest Groups (SIGs)
Many members become involved in one or more Special Interest Groups (SIGs) within the club. These groups specialize in a subject such as live steam engines, operations, building indoor modules and various social gatherings outside of club meetings. Click here for more information about our SIGs.
This section provides information about club meetings. From April through September we hold one club meeting a month at a member's home where the entire membership is invited to attend and run trains. January typically includes participation with our modules at the train show in Puyallup. February is reserved for our annual How-to Clinics and Workshop. March is our only meeting devoted strictly to club business. December is a time of relaxing at our annual Christmas party. Click here to see a snapshot of a typical year.